2012 National Choral Honors Project
Download the 2012 National Wind Choral Honors Project Registration Packet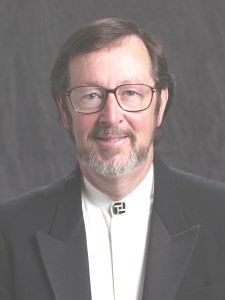 Kenneth Fulton
Kenneth Fulton, the Sanders Alumni Professor of Choral Studies and Chair of the Division of Ensembles and Conducting in the College of Music and Dramatic Arts at Louisiana State University, has conducted the LSU A Cappella Choir for the past twenty-six years. In addition, he has taught undergraduate and graduate choral conducting, literature, and methods as well as guiding graduate degrees in choral conducting He has held two endowed professorships at LSU, been named as one of LSU's Distinguished Professors, and in January 2006, received the Earleene Sanders Alumni Professorship, one of the university's endowed teaching professorships. He served as Chorusmaster for the Baton Rouge Symphony Chorus for fifteen years and for seven years was Artistic Director/Conductor for the Linz International Choral Festival in Linz, Austria where he annually conducted performances with the Festival Orchestra and Chorus. He is editor for the Kenneth Fulton Choral Series published by Alliance Music Corporation.
Fulton has conducted performances in some of the most prestigious performance venues in the world including Carnegie Hall in New York, Symphony Hall in Boston, the Kennedy Center in Washington, D.C., the Disney Concert Hall in Los Angeles, the Mozarteum, and the Brucknerhaus in Austria. In the summer of 2011, he served as primary conductor and teacher for performances and master classes at the prestigious International Music Festival in Campina Grande, Brazil. He has conducted the LSU A Cappella Choir in invitational performances in Notre Dame (Paris) and the Vatican (Rome), and in six successful European tours of the Netherlands, France, Germany, England, Wales, Scotland, Austria, the Czech Republic, Italy, and Switzerland. Prominent performances by his choirs include appearances for three national and seven divisional ACDA Conventions, a national MENC convention as well as performances for national meetings of the College Music Society, the Sonneck Society, the American Musicological Society, the American Society of University Composers, and the International Dvorak Association in Prague, Czech Republic. Fulton has conducted invitational clinics including all-state, and Honor Festival choruses, conducting master classes, and conductor/teacher workshops in forty-two different states, Brazil, as well as in Belgium, Austria, and Germany. He has published articles on the choral music of William Walton, Don Carlo Gesualdo, and
William Byrd in the Choral Journal and the AGO Magazine and served for six years as an editor of the National Editorial Board for the Choral Journal. He has held a wide variety of professional offices and is a past President of the Southern Division of the American Choral Directors Association, the Texas Choral Directors Association and the Louisiana ACDA. Graduates of the graduate program in choral conducting at LSU now hold choral positions at all levels of choral music from secondary public schools to college/university positions in twenty-two different states.