2012 National Jazz Band Honors Project
Download the 2012 National Jazz Honors Project Registration Packet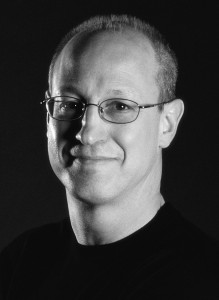 Shelly Berg
Shelly Berg is the Dean of the University of Miami Frost School of Music, and previously held the McCoy/Sample professorship of Jazz Studies in the Thornton School of Music at the University of Southern California. He is a past President of the International Association for Jazz Education (IAJE), and he was the 2003 "Educator of the Year," as named by the Los Angeles Jazz Society. In 2002, Shelly was the recipient of the IAJE Lawrence Berk Leadership Award. In 2000, he was named one of three "Educators for the Millennium"by the Los Angeles Times. He has appeared as a performer and lecturer throughout the United States as well as in Canada, Mexico, Europe, Japan, and Israel. Shelly has numerous compositions for jazz ensemble in publication, and his texts include The Chop Monster improvisation series and Essentials of Jazz Theory (Alfred Publishing), and Jazz Improvisation: The Goal-Note Method (Kendor Music).
The All Music Guide says, "Shelly Berg is one of the finest pianists around in the early 21st century playing modern mainstream jazz." Shelly's 2005 CD, Blackbird (Concord Records), reached #1 in US jazz radio (Jazzweek), and garnered Record of the Year and Artist of the Year nominations. He was a finalist in the 1988 Great American Jazz Piano Competition. Shelly is known for his collaborations with jazz vocalists, and he has performed, recorded, and arranged for Patti Austin, Monica Mancini, Bobby McFerrin, Kurt Elling, Dionne Warwick, Tierney Sutton, Lorraine Feather, and Carmen Bradford. He maintains a busy, worldwide schedule of jazz festival and club performances, and he has performed and/or recorded with a "Who's Who of jazz legends, including Ray Brown, Louie Bellson, Eddie Daniels, Peter Erskine, Woody Herman, Clark Terry, and Bill Watrous to name a few. Dave Brubeck raves, "Shelly Berg is a great jazz pianist who has a total command of his instrument."
Shelly's composing and orchestrating for television includes ABC's Fudge, CBS's A League of Their Own, and HBO's Dennis Miller Live. He has orchestrated for Chicago, KISS, Carole King, Richard Marx, Joe Cocker, Elliott Smith, Lou Rawls, Steve Miller, and Ray Sings, Basie Swings (Concord Records' Ray Charles and Count Basie collaboration). Film orchestration
work includes Warner Bros. Almost Heroes and For Your Consideration, Fox's Men of Honor, and the NBC Mini-series The 60's. He has written for the Royal Philharmonic, the American Symphony, and orchestras worldwide. Shelly composed the theme song to the 1986 U.S. Olympic Festival, and orchestrated Japan Concerto, for the 10th anniversary of the Emperor's coronation. His orchestrations are called "magnificent. . . incredible" by Johnny Mandel.