Stars Under The Stars
or download and fax/email forms below
SUS_Order_Form
SUS Sponsorship Opportunities
SUS Sponsorship Form
An evening concert featuring professional musicians and fine dining is not only a community event, but can be a wonderful opportunity to support music education. Stars Under The Stars traditionally is hosted by a local television personality acting as an emcee for a semi-formal event. In-kind donations from community partners are distributed throughout the evening to guarantee that attendees have an evening to remember.
2012 Lubbock Stars Under The Stars Information
Featuring a Night of Jazz with the Brad Leali Orchestra featuring Carla Helmbrecht
Friday Evening, August 10
7:00 – 10:00 (Seating Begins at 6:30)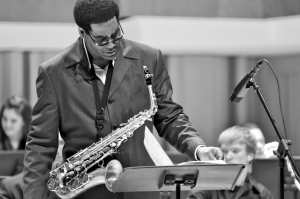 The Foundation for Music Education is announcing the 8th annual summer "Stars Under The Stars," featuring the Brad Leali Jazz Orchestra with Brad Leali on Saxophone and vocalist Carla Helmbrecht. The event will be on Friday, August 10, 2012 from 7:00 to 10:00 PM at the Louise Underwood Center.
"Stars Under the Stars" is an evening concert benefiting music scholarships that will include an hour of socializing with sensational food and drink from Stella's. This is a "Big Band," a much larger group than appeared in 2011, with added saxes, trumpets and trombones. Brad will again be joined by Claus Raible on piano, Ryan Hagler on bass, and Alvester Garnett on drums. The event benefits music education scholarships. Our traditional guest host and emcee will be local TV and Radio personality Jeff Klotzman. For information about tickets and/or making donations for "Stars Under the Stars," please order online or call 806-687-0861 or 806-300-2474.